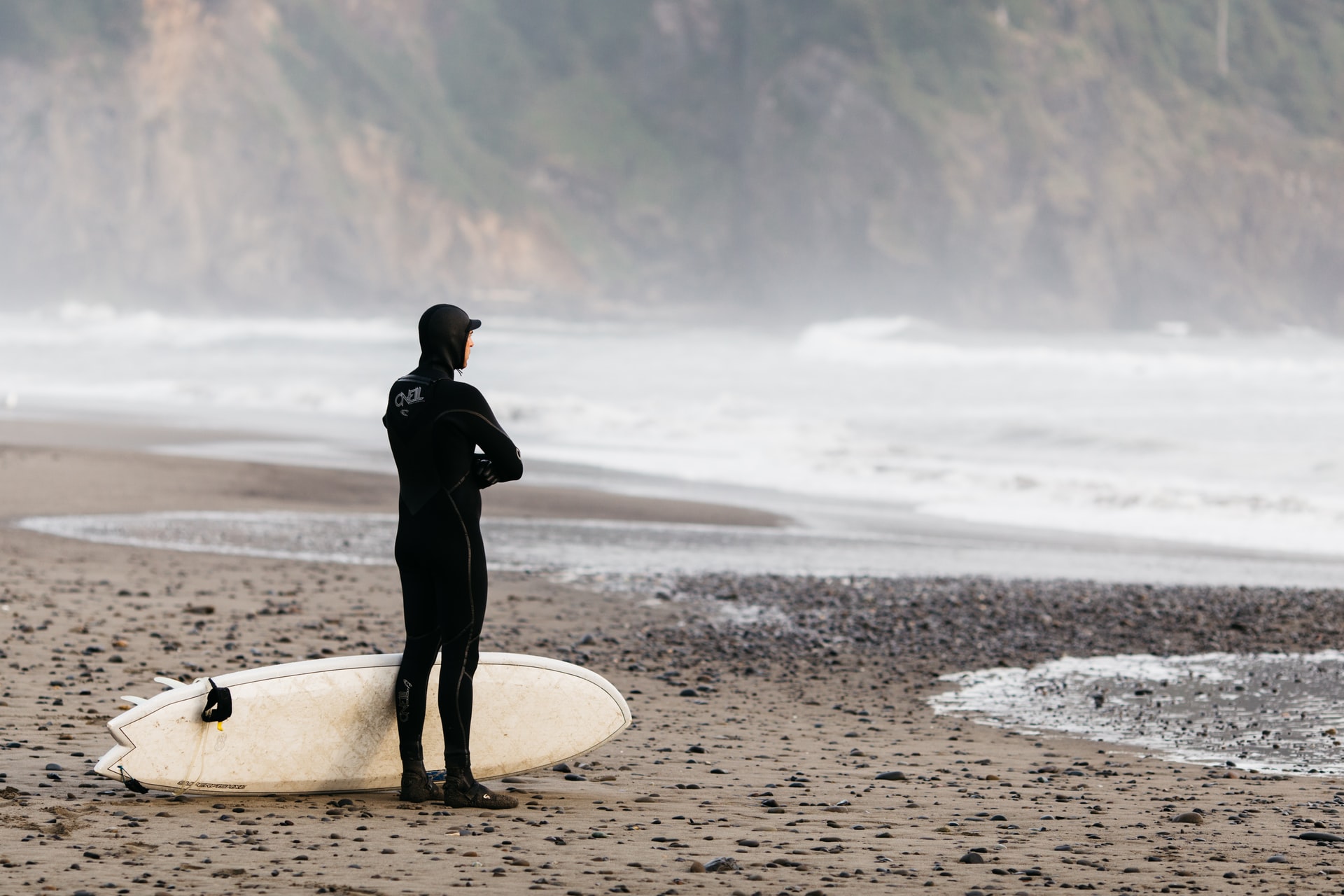 Frequently Asked Questions
When are the forecasts updated:

Surf Captain forecasts are updated 4 times per day every 6 hours. You will find the time the forecast was updated ast the bottom of every forecast page/screen. These times can change occasionally as we modify our software systems.

Are the forecasts automated:

Yes. From decades of experience, we've created an approach of automating surf forecasts using both publicly available weather and swell data along with our own advanced scientific techniques. We do realize that not every forecast is going to be perfect and are always looking for ways to improve our system.

Are the forecasts for an individual surf spot:

No. We think it's unreasonable for Surf Captain to know the ins and outs of every surf spot, so we provide a forecast for a local region. We think there's value in local knowledge and understanding the dynamics that tides, swell direction, and winds play on each spot. Our local region forecasts should give the user a really good indication of the surf and wind conditions, which they can apply to the spots they surf.

How do you measure surf heights:

We use a traditional scale for surf heights using the face of the wave, in contrast to the Hawaiian scale, which measures the back of the wave. Individual surf spots will vary, so we create a forecast for the average to better spots in a given local region. We know there's subjectivity in how people view surf heights, but one thing you will get with Surf Captain is consistency. For example, a 3ft swell at a 12 second wave period at a specific forecast location, will always be forecasted the same.

How do the surf condition colors work:

To make the forecast simple, we break the surf conditions into 3 simple categories of clean (green), fair (blue), and choppy (red). What we don't do is describe surf conditions as good or bad, because we know that just because the winds are onshore, the conditions may be super fun at your break. So, a little local knowledge can go a long way, but we will provide the best wind forecasts we know how to.

How accurate are the 16 day forecasts:

Generally speaking, the longer you go out in the forecast time, the less accurate the forecast will be. The accuracy of the longer range forecasts can vary based on region and the type of storm system generating the swell. One example is comparing the US East and West coasts. In the summertime, the US West coast can receive swell generated in the South Pacific that takes 10+ days to arrive at their shores, which means the winds that created these waves occurred 10+ days ago. In this scenario, the long range forecast can be very accurate. In contrast, the US East Coast receives primarily wind swell waves from storms very close to the coast. So, for the US East Coast, the long range forecast will be just as accurate as the long range wind forecasts. As a rule of thumb, these wind forecasts are pretty good 1-3 days out, somewhat reliable 4-7 days out, and less reliable as you go out further in time.

Where does the current conditions data come from:

At the top of each forecast page, you will see data for the following:

Surf - This is simply taken from the Surf Captain forecast for the closest hour. Don't confuse this with an eye on surf report as each surf spot varies with the tides during the day, but this should give you a good idea of the current winds and swell.

Wind, Sky, Air Temperature - We gather data from weather stations all along the coastline as frequently as every 5 minutes. If there is a quality weather station that will provide good coastal measurements, then we will use this weather station data. In case there are no close by weather stations, then we will use our Surf Captain forecast data.

Tide - This is the closest low and high tide to when you are looking at the page. Keep in mind, tide forecasts are not perfect, but they should be pretty good to time your surf sessions.

Ocean Temperature - When there is a coastal buoy nearby, we will use the ocean temperature from the buoy. Unfortunately, these coastal buoys are not abundant, and in most cases we use a satellite derived data set for ocean temperatures. This data is very good, but lags behind a day or two, so keep this in mind as sometimes temperatures can vary quite a bit from day to day. You will also notice our recommended wetsuit to wear, which is based on the ocean and air temperature for the day.

Why are the tide forecasts different than other sources:

For USA locations, Surf Captain uses tide data from the National Ocean Service. We choose the most appropriate data location for each forecast location. Some sources may publish tides for inappropriate inland harbors or coastal stations, which can have significant differences to the ocean locations.

The Tide Datum used is Mean Lower Low Water (MLLW), which is the standard datum used in the USA. Please keep in mind, with some geographies tides can vary within short distances. In addition, tidal heights and times will often vary during storm activity. As with all tide forecasts, there may be biases, and the forecasted tides should only be used for scientific purposes.

Why should I pay for a Pro Subscription:

The Pro subscription allows access to forecasts for 16 days into the future, while the Basic user will only receive a 3.5 day forecast. The Pro subscription is $14.99 per year. For the avid surfer or the weekend warrior alike, being able to plan your surf schedule is highly valuable, so we think it's a pretty sweet deal to get the 16 day forecast for only $14.99 per year. We have some other great features planned for the future for the Pro subscribers, and they will be rolled out in time.
Have an unanswered question?
We'd love to hear from you!